Is Bitcoin Investment Safe?
Without a doubt, cryptocurrencies are some of the hottest investments at the moment. With just about everyone and their mother trying to get in on the investment craze that is cryptocurrency, one of the most natural questions people have when they first get into it is the following: is this a safe way to invest? And while most people would immediately say, "No, this is safe and unregulated." In truth, it is actually a very safe way to invest money, and rather than getting caught up and intimidated by a lot of the scare tactics, it's better to consider that the truth is somewhere in the middle. In short, cryptocurrency investments, especially in Bitcoin, are very safe, but there are ways to enhance your safety in the digital marketplace, especially in a marketplace that involves the trading of cryptocurrencies like Bitcoin.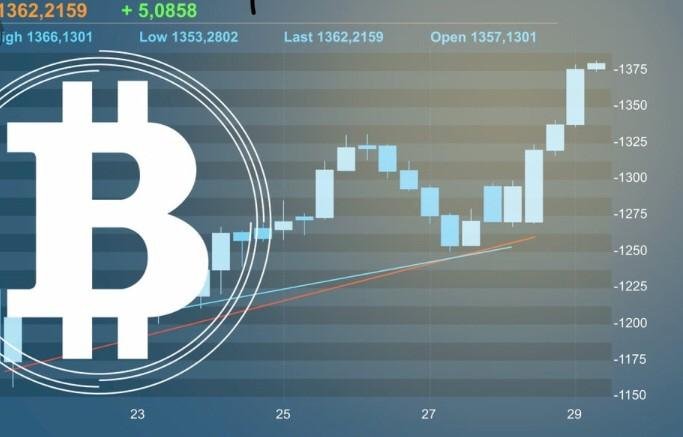 Money Management
First and foremost, something is safe in many ways, but it can be dangerous if you don't understand money management. Because you're taking a risk when making these kinds of investments, it's important to understand that things like Bitcoin and its related cryptocurrencies, are at a very core level, just more polished and nuanced forms of gambling .because of that, it is possible to make a lot of money very quickly, but it is also possible to a lose a lot of money very quickly, too. Understanding this balance is very important because if you can't you're not only going to put yourself at tremendous financial risk, but you're also going to endanger your colleagues and those around you that enjoy making profits. So rather than risking a considerable part of your portfolio or savings, remember, bitcoin and investments like it can be very volatile, so if you're not able to survive a considerable loss of your principle, it is not wise to invest in it whatsoever.
Use Trusted Exchanges
Another thing that you have to be aware of when trading with cryptos like Bitcoin is that there are a lot of websites that are proclaiming to be portals where you can go online and access Bitcoin investing platforms. This is something that has popped up in recent years, and especially with the growing popularity of these sorts of cryptocurrencies, more and more people are being taken for a new kind of scam. That's why it's imperative to do considerable research before choosing a platform to invest your assets. While the market for these investments is still incredibly young, there is no doubt that with the massive wave of enthusiasm that is sweeping the world, more and more people, young and old alike, are going to be investing in it. But besides all of its popularity and glamorization, it is important that when you do choose to pick a website as your preferred destination for these kinds of coins, you're using an exchange with security protocols and a lot of popularity.
Overall, keep just a few of these tips in mind, and you can ensure that your venture into the world of cryptocurrency is relatively safe.
About the Author
Morris Edwards is a content writer at CompanyRegistrationinSingapore.com.sg, he writes different topics like Visa Approves Monaco Cryptocurrency Card For Singapore Residents, Monetary Authority of Singapore a strong supporter of Fintech and all topics related to Singapore Business and Tech. If you are interested about Setting up a Company in Singapore visit our website for more info.
Contact:
Company: Singapore Company Incorporation Consultants Pte Ltd
Address: 10 Anson Road International Plaza #27-15, Singapore 079903
Telephone: +65 66531211
E-mail: info@companyregistrationinsingapore.com.sg
Website: https://www.companyregistrationinsingapore.com.sg